It had not been our intention to visit Amiens in Picardy but, due to a minor mix up with accommodation, we found ourselves with a hotel in the shadow of its impressive cathedral and several hours of exploring time. Not being the kind of people to sit and kill time we decided to explore as much as we could.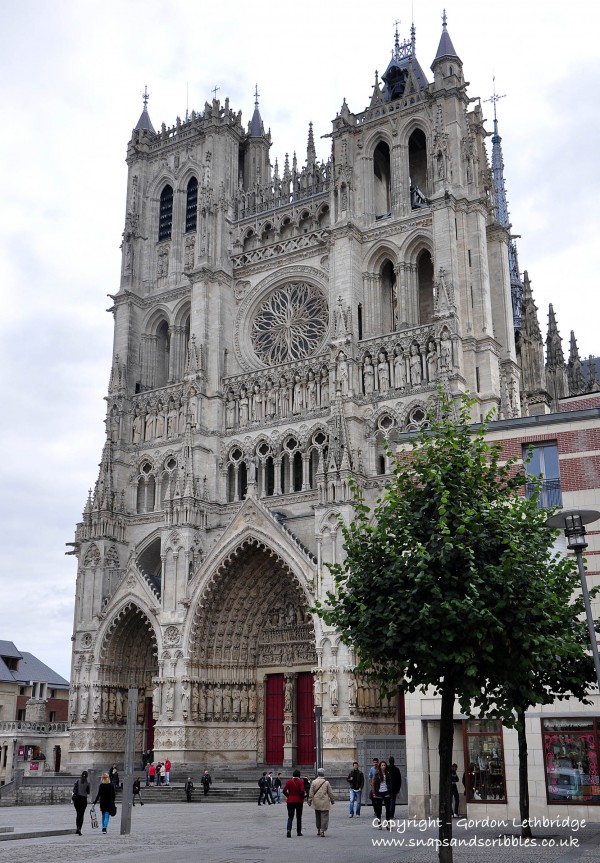 You cannot visit Amiens without visiting the cathedral. Similar to Notre Dame in Paris it is almost twice the size and is the largest cathedral by volume in France. It is also considered to be the finest and purest example of Gothic architecture. There is certainly harmony in its architecture.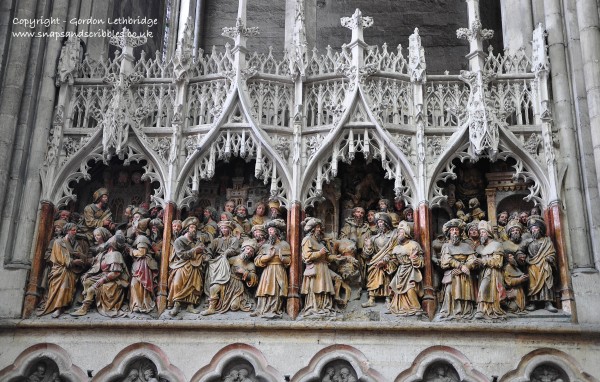 The cathedral is renown for the quality of the sculptures and intricate tracery covering the west facade. Inside the nave reaches a height of 42m making it the highest complete cathedral in France. The incomplete Beauvais cathedral has a taller nave.
A couple of gruesome statues commemorate the original reason for building the cathedral; to house the head of John the Baptist. This relic was part of the loot from the Fourth Crusade that ended up in Amiens.
Such is the importance of Amiens cathedral architecturally that it has been placed on the UNESCO World Heritage List.
There are enough things to see and do to occupy at least two days but we only had a few hours. Should we visit the house of Jules Verne or the Picardy Museum? The floating gardens or "hortillonages" of the marshlands of the Somme were another option. In the end we decided to wander serendipitously through one of the several "quartiers" that make up Amiens.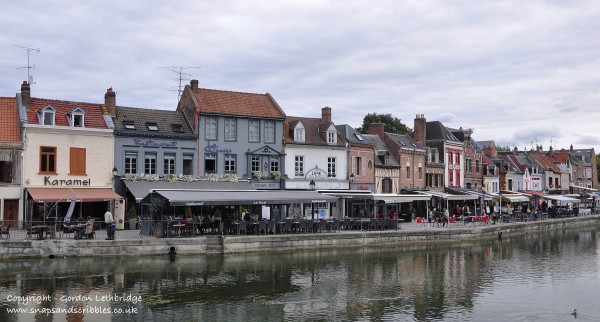 Medieval St-Leu has many older wooden and brick houses built along its many drainage canals. It is popular with Amien's young population and is full of cafes and restaurants. Many of them are along Quai Belu and have great views of the cathedral but it is also worth wandering the other streets of the "quartier" seeking out the Puppet Theatre.
We stopped for a lunch here of Picardy potatoes smothered in chicken, cheese and sauce looking over the canal towards the Cathedral. After lunch we wandered back through the town, discovering as we did that Amiens is also a town of flowers. There are colourful beds and baskets of blooms everywhere, even in September when we were there.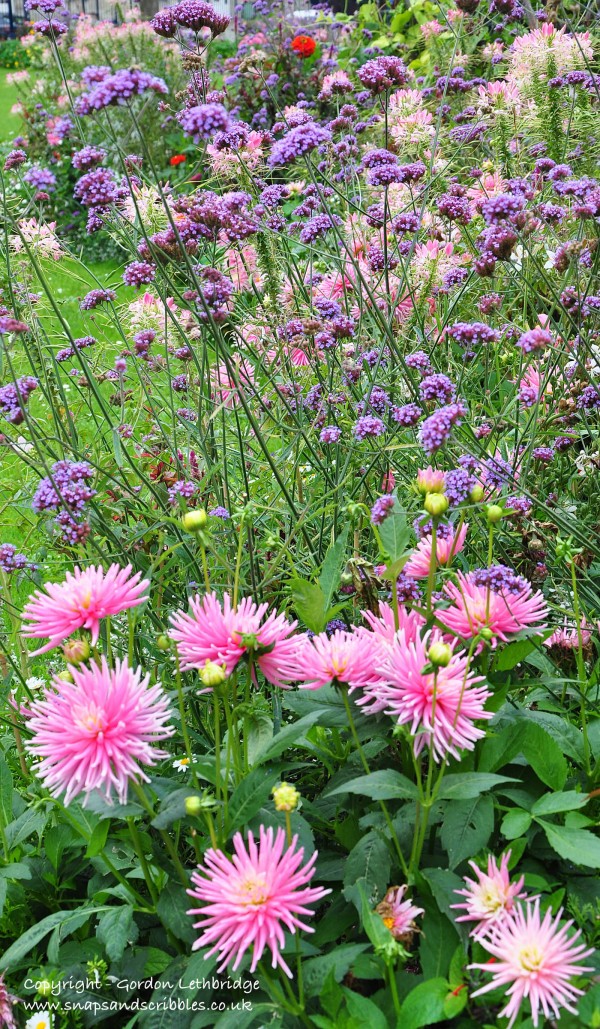 We were reluctant to leave having discovered that Amiens is more than a few exits on the A16 autoroute from Paris to Calais and are already planning a longer stopover on our next visit to France.
Have you been to Amiens? Is there anywhere I should see on my next visit? If there is I'd love to hear from you.
Getting there: Amiens is approximately 1.5hrs from Calais which is served by . It is roughly the same distance from Paris with excellent road and rail links. For flights to Paris visit www.skyscanner.net
Amiens Tourism: www.visit-amiens.com (in English)